Chevrolet Corvette, 1998-04
Convertible Top and Convertible Top Parts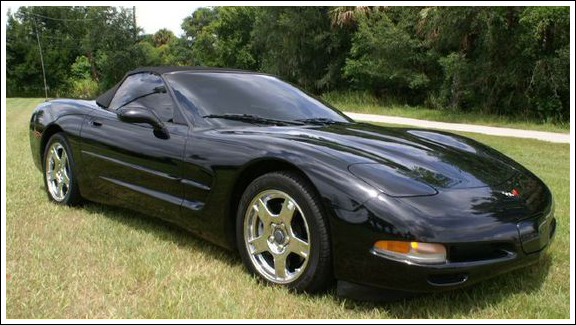 Key Features:
Quality: Made to Chevrolet specs, 100% fit guarantee.
Original Factory Material: Sonnendeck (Twillfast) canvas and Sailcloth Vinyl.
Original Window: Glass window with defroster.
Original Colors: Black, GM Bright White, Light Oak, and Neutral
Alternate Materials: Chrysler sailcloth vinyl for cost savings.
DIY PACKS: Our do-it-yourself packs include everything you need to install your own Corvette top—a detailed instruction manual, new cables, top pads, and glue—for one low price.
Shop with confidence: 5 year manufacturer warranty.
Shop



Have a question?
Talk to us!
---
---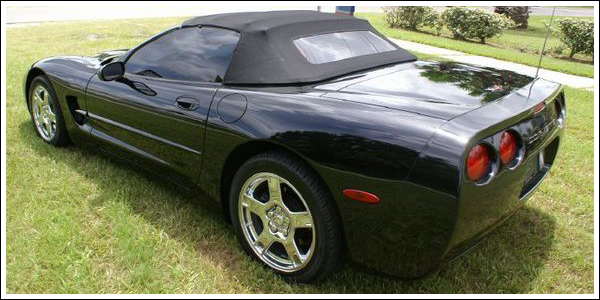 Important Information
Original Factory Color(s):
Black, GM Bright White, Light Oak, Driftwood and Tan
Fabrics:

The original Corvette convertible top fabrics were Sonnendeck (also called Twillfast) Canvas and Chrysler Sailcloth vinyl. The original Sonnendeck color was black. White tops were in the Sailcloth vinyl. There is no white topping canvas.

Importance of Three Layer Tops:
The original defroster rear window has considerable weight. Cheaper fabrics (made in two layers) are prone to premature sagging. We therefore strongly suggest the selection of one of the tops or packages that are designated as "three layer." Please note that heavy density fabrics which are not true three layer fabrics confer no such advantage. All canvas toppings are three layer.

Headliners:


The dealer replacement headliner is available in black cloth. The deck portion is included with the headliner.

Hold Down Cables:
Hold down cables are threaded into the top's side (cable pockets) hems. They attach the top at the front corners and toward the rear of the frame. Cables are not visible after the top is installed. If you are replacing a top that is less than three years old, or one in which the top was not frequently raised and lowered, you should be able to remove the original cables from the existing top and re-use them.

Do-It-Yourself Installation:
These tops lend themselves to owner replacement due to their modular design. The handy person who can use an air driven staple gun may, with our installation manual, consider installing his or her own top. Our step by step manual is available for purchasers of our replacement top. There is no sewing involved in the restoration.
Parts in this category (Chevrolet Corvette) fit cars for years: 1998, 1999, 2000, 2001, 2002, 2003 and 2004.
We a now pleased to offer hydraulic cylinders, hydraulic motor pumps, and hydraulic hose sets for many different convertibles, they will be listed on your cars page if available. Also, checkout our newly added roof rail weatherstripping seals, front header weatherstripping seals, door weatherstripping seals, trunk weatherstripping seals. Look for extra savings on weatherstripping seals kits.

We are continuing to grow our convertible related products: These include convertible top latches, tonneau covers, relays, switches, rear tacking rails (trimsticks), seat covers, car covers, and carpeting.